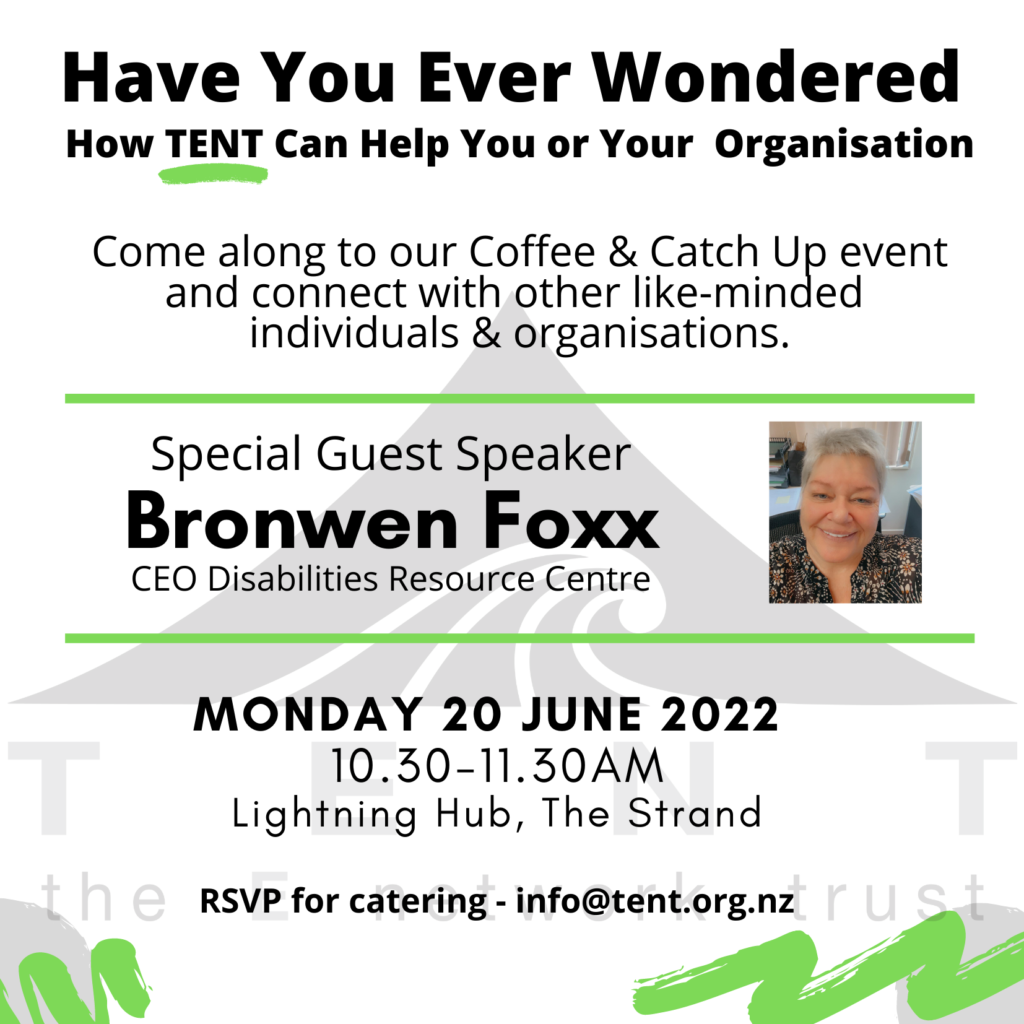 TIMING: 20 June, 2022 10:30am – 11:30am
WHERE: Lightning Hub, 193 The Strand, Whakatāne
Contact us at info@tent.org.nz
COST (PER PERSON): FREE
If you are involved with a charity or non profit organisation in the EBOP then you need to read on!
Did you know that TENT has a team of business executives available to help your organisation?
Come along to our inaugural coffee and a catch up event and hear from the always entertaining Bronwen Foxx, CEO of the largest employer in the EBOP, Disabilities Resource Centre and TENT member.
RSVP required for catering purposes.
This is an event you don't want to miss,.
Supported by: